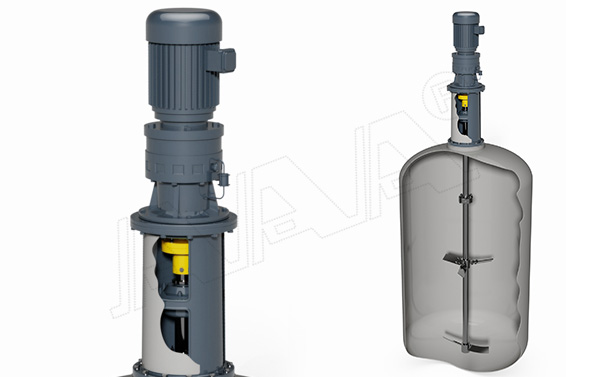 Main Feature
Power: To 90 kW(120HP)
Speed: 0.1~160 rpm
Torque: To 30000 N.m
Characteristics
> Technology: paddle
> Batch/continuous: batch
> Application: for liquids
> Application domain: for the textile industry, for the mining industry, water treatment
> Other characteristics: vertical, compact
Design Features
GMX series mixers work on planetary transmission principle with pin gear meshing. It is usually used for low speed and high torque operations. With high cost performance, it has wide applications in fields like petrochemical, waste water treatment, textile, printing and dyeing, metallurgical, mining, etc.
l Precision designed gears provides compact structure and extra strength for longer life.
l High cost performance is suitable for cost sensitive projects.
l Strong pedestal bearing design can isolate the shock to gearbox and ensure gearbox longer life.
l Various seal types can be adopted to meet different requirements.
Applications:
The GMR series mixers can be used for most small to middle size applications, from critical to routine.
Petrochemical--------
Water and waste water treatment---------
Textile --------
Printing and dyeming ---------------
Metallurgical------