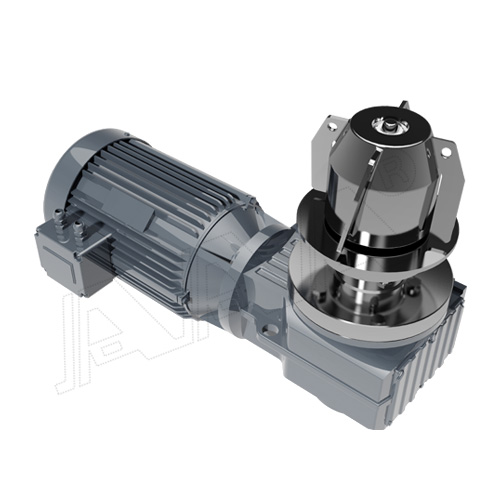 Main Feature
Power : To 7.5 kW(10HP)
Speed :40-360 rpm
Torque: 5-315 N.m
Tank Volume: To 30,000 Liters(7925 US Gallon)
Viscosity: To 1,000 cP
Main Design Features:
Temperature-resistant and high-efficiency magnets
Ceramic bearing design
One-piece tank plate and flow-through channels
All wetted parts of impeller and tank plate are AISI 316L
Design Features:
MTS series mixers use permanent magnets for the transfer of torque. Unlike the traditional seal (such as mechanical seal or stuffing box), the static seal comprehensively solves the problem of leakage. So it suits applications which demand high levels of cleanability and durability whilst not allowing any leakage, such as for pharmaceuticals, chemicals, bio-chemicals, pesticides, etc.
Technical Information: