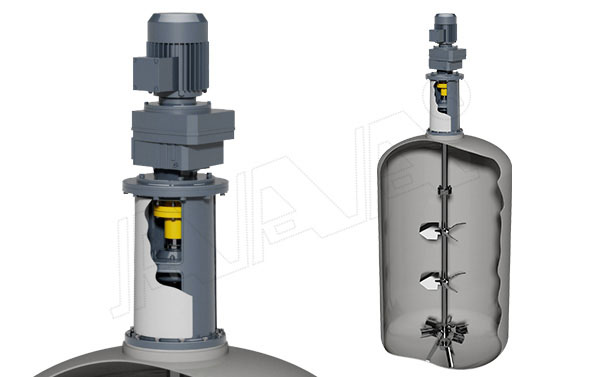 Main Feature
Power: To 90 kW(120HP)
Speed: 1~500 rpm
Torque: To 20000 N.m
Characteristics
> Technology: paddle
> Batch/continuous: batch
> Application domain: for the chemical industry, water treatment
> Other characteristics: compact
Design Features
GMC series mixers are specially designed for small and middle size applications. The main features:
l Precision designed gears provides compact structure and extra strength for longer life.
l Robust bearings lives in excess of 100,000 hours.
l Lifetime lubrication for some small size provides easy maintenance.
l Motor adapter ensures fast, positive motor alignment and quick replacement.
l Strong pedestal bearing design can isolate the shock to gearbox and ensure gearbox longer life.
l Various seal types can be adopted to meet different requirements.
Applications:
The GMC series mixers can be used for most small to middle size applications, from critical to routine.
Chemical--------
Water and waste water treatment---------
Flue Gas Desulfirization (FGD) --------
Petrochemical ---------------
Mineral process------