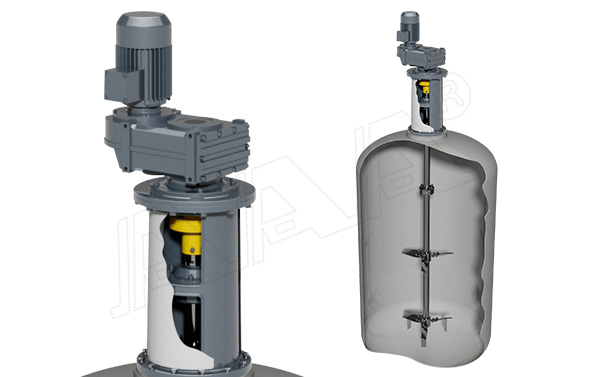 Main Feature
Power:To 630 kW(860HP)
Speed: 1~400 rpm
Torque: To 150000 N.m
Applications
The GMP series mixers can be used for most small to
middle size applications, from critical to routine.
> Chemical--------
> Water and waste water treatment---------
> Flue Gas Desulfirization (FGD) --------
> Petrochemical ---------------
> Mineral process------
Design Features
GMP series are the efficient, parallel shaft gear drive mixers supply maximum power for application up to 330HP. By offering single, double or triple reduction, the speed can range 1 to 400rpm. This series are easily customized with a host of ???¡§?º|#65533;#118alue enhancing options to satisfy even your most unique process requirements.
The main features:
l Precision designed gears provides compact structure and extra strength for longer life.
l Dry-well structure on output shaft which provides safety against oil leakage.
l Robust bearings lives in excess of 100,000 hours.
l Motor adapter ensures fast, positive motor alignment and quick replacement.
l Strong pedestal bearing design can isolate the shock to gearbox and ensure gearbox longer life.
l Various seal types can be adopted to meet different requirements.